Check out these safety tips for your Montrose Trailer!

Safety is important and Montrose Trailers makes a constant effort to ensure that we only use the safest practices when we are building our custom trailers, but safety and maintenance should never be a one-time thing, so here are a few things everyone should check periodically to ensure that both their car and trailer remain in good working condition.
1. Lubrication - always important, it's a good practice to always check the condition of any metal on metal parts you might have on your vehicle or trailer. Having the correct amount of oil where needed is important to make sure everything continues to run nice and smoothly.
2. Tires - while it's important to check your car's overall condition, please remember to check your tires. Your tires take a beating day in and day out on the road. Properly inflated tires are less likely to fail when driving at high speeds and increases the overall longevity of your tires.
3. Check your batteries - the last thing you need is for your car to give out when you least expect it. It's recommended that you check your batteries at least every 6 months to ensure that they are in good working order. 
4. Lights - regardless of what you're hauling, having lights that work properly are important for your safety and for the safety of those around you. Make it a habit to check periodically to see if your lights are working. Properly working tail lights make it easier for the drivers around you to gauge distance and reduce the overall chance of an accident that could harm you, themselves or your precious cargo.
These are just a few good tips to keep you and everyone else safe on the road. Safety is and always should be everyone's top priority, we all have a part in ensuring the safety of ourselves and others.
Comments or questions?
If you or someone you know is interested in learning more about getting their own custom trailer, reach out to us via email or our social media pages. You can also call Gary at (810) 639-7431 and get a free quote.
The Montrose Standard:
At Montrose Manufacturing Inc. we hold all of our products to a high standard.  We work with each of our clients to make sure that the product we are offering is to their exact specifications and desires.  Therefore, if you do not find a standard model from our product offerings, just ask, we can build it for you.  In addition, we strive to offer each of our units at a competitive price, while making sure that each product is created with excellence in mind.
Call Gary at (810) 639-7431 for more information and a free quote for your custom trailer.
Follow us on
Instagram
 , 
Facebook
or
Twitter 

and let your voice be heard

.

We value your feedback and experiences, as it helps us create better products you will love.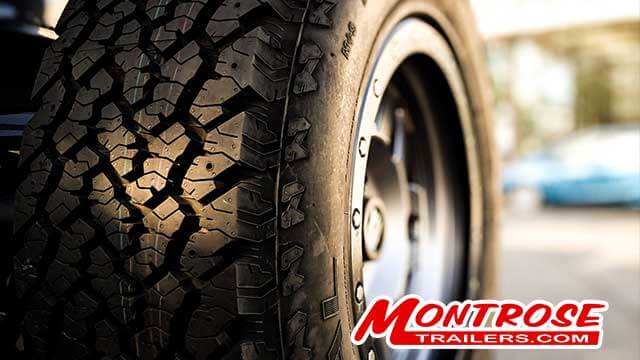 ‍Our History
‍Montrose Trailers: Founded in 1971, our history tells a story of the dedication and technical background that helped create our trailers. Montrose Trailers offers premium custom made to order trailers for customers with practically any hauling need.  Each trailer Montrose delivers is created with pride and client satisfaction in mind—we want each customer to enjoy their trailer from the second it is delivered and for years to come.