Dear Visitor,

Welcome to our December 2020 Newsletter.

‍

Happy Holidays from our family to all of yours!
There is no telling where life will take you this holiday season, but whether you're celebrating with your loved ones at home or from a distance, the love that we all share for our friends and family knows no limits. As this year comes to a close, a new chapter in all of our lives is about to begin full of hope and new opportunities.

Montrose Trailers is always working on building great trailers for everyone to enjoy. Focus and follow your dreams with a custom trailer made for you. Our team of experts are continuing to build quality trailers to keep you and your family moving forward!

Call Gary at (810) 639-7431 for more information and a free quote for your custom trailer.

Follow us on Instagram , Facebook or Twitter and let your voice be heard. We value your feedback and experiences, as it helps us create better products you will love.

We would like to thank all of you for your continued business and support of Montrose Trailers.
 
From the Montrose Trailers family to all of yours,
Happy Holidays
We wish that everyone will continue to be safe and joyful  this holiday season.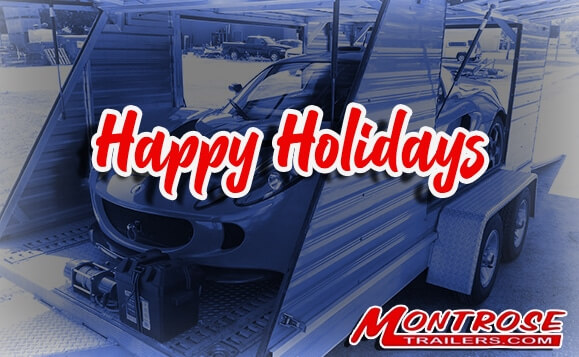 Montrose Trailers: Founded in 1971, our history tells a story of the dedication and technical background that helped create our trailers. Montrose Trailers offers premium custom made to order trailers for customers with practically any hauling need.  Each trailer Montrose delivers is created with pride and client satisfaction in mind—we want each customer to enjoy their trailer from the second it is delivered and for years to come.
‍Your referrals are always appreciated.

Thank you for your business!

© Montrose Trailers 2020

Call Gary at: 810-639-7431 or 877-639-0377

or Visit Our Shop! 180 Ruth Street, Montrose, Michigan 48457